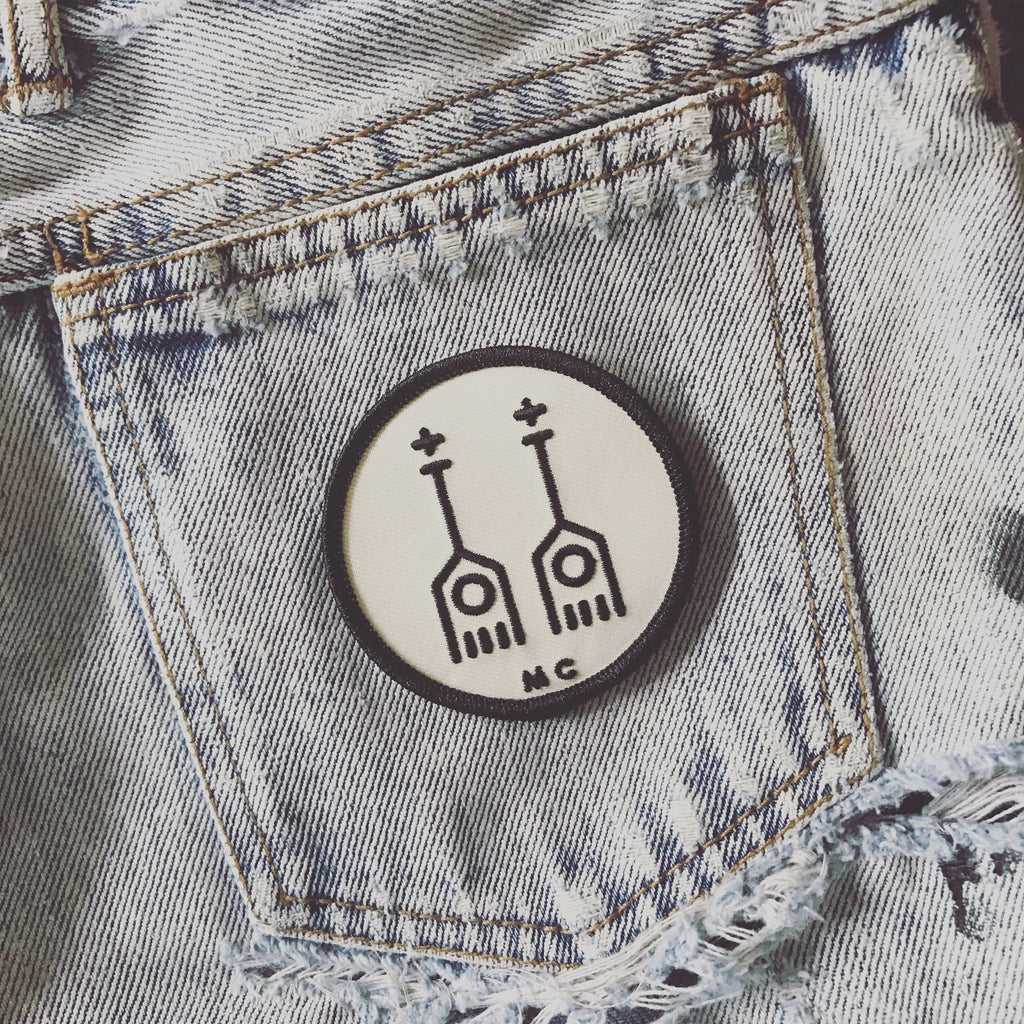 These symbols, when standing side by side represent equality. The steeple or temple like shape represents that our bodies and souls are sacred. The plus sign at the top represents approaching life with a positive mindset. The circle in the middle indicates being whole and complete within the self. It also represents the cycles of recreation, the seasons of receiving and giving. The three 'feet' or rake like shape at the bottom symbolize being rooted or grounded.
Add this 2.5", iron on patch to your vintage denim jacket collection or to the back pocket of your favorite jeans. Patch base is cream and stitching is black, comes in muslin bag with description card.
HOW TO APPLY YOUR IRON ON PATCH
Step 1: Set your hand iron at the hottest temperature setting. DO NOT USE STEAM.
Step 2: Place your patch in the desired position and place a thin cloth (such as a handkerchief, sheet or pillowcase fabric) over top.
Step 3: Press the iron straight down for 35-45 seconds with as much constant pressure as possible. 
Step 4: Turn the garment inside-out and apply heat to back of patch for another 20 seconds.
Step 5: (optional) To absolutely ensure your patch does not begin to loosen over time and washing, we highly recommend you sew the patch directly on after ironing.