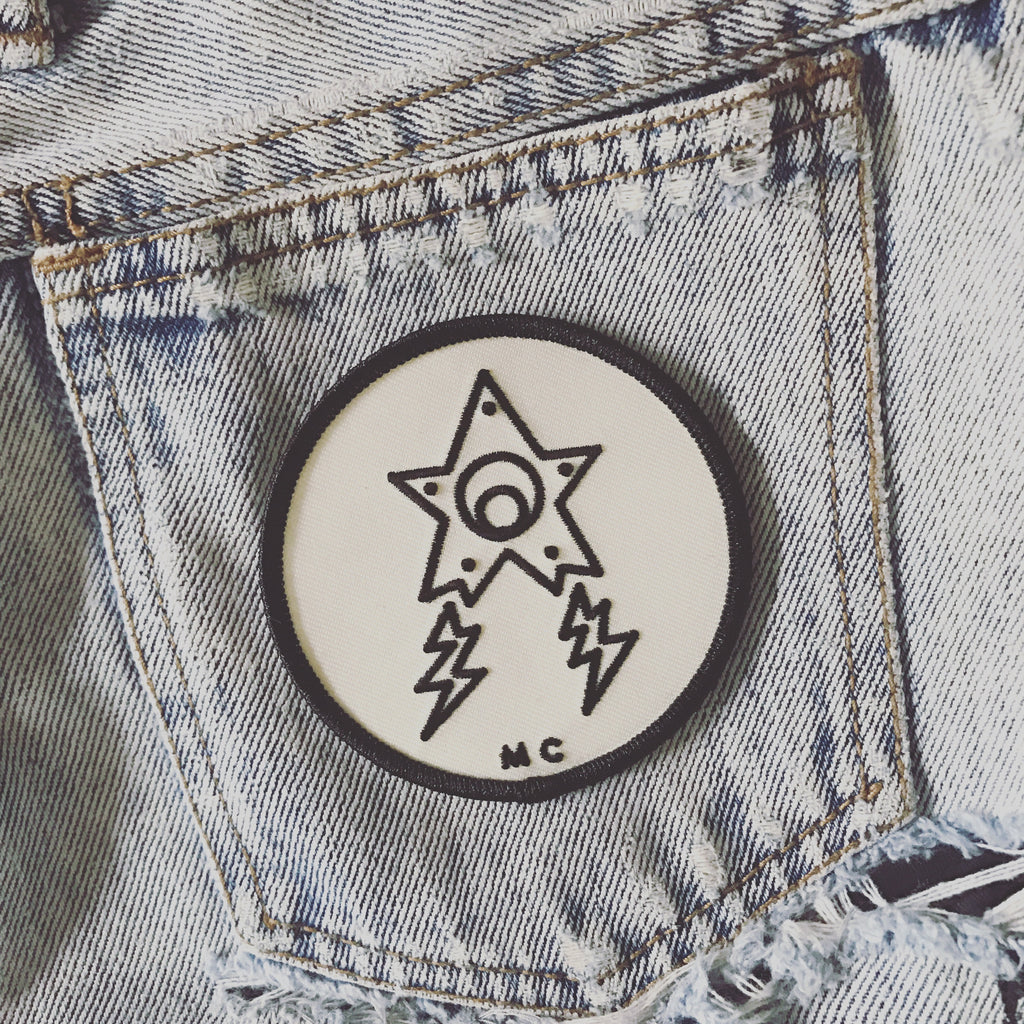 The five pointed rocketship symbolizes the higher purpose we are all seeking. The five points represent the five senses, elements and phases in life. It is a spiritual number evoking manifestation. The circle in the center symbolizes that we are whole within, allowing us to complete our higher purpose. The lighting bolts at the feet of the rocketship remind us that only when we are first grounded, can we launch off to higher realms. It is a symbol of wholeness, letting go of fear and manifesting the greatness within.
Add this 3" iron on patch to your vintage denim jacket collection or to the back pocket of your favorite jeans. Patch base is cream and stitching is black, comes in a muslin bag with description card.
HOW TO APPLY YOUR IRON ON PATCH
Step 1: Set your hand iron at the hottest temperature setting. DO NOT USE STEAM.
Step 2: Place your patch in the desired position and place a thin cloth (such as a handkerchief, sheet or pillowcase fabric) over top.
Step 3: Press the iron straight down for 35-45 seconds with as much constant pressure as possible. 
Step 4: Turn the garment inside-out and apply heat to back of patch for another 20 seconds.
Step 5: (optional) To absolutely ensure your patch does not begin to loosen over time and washing, we highly recommend you sew the patch directly on after ironing.