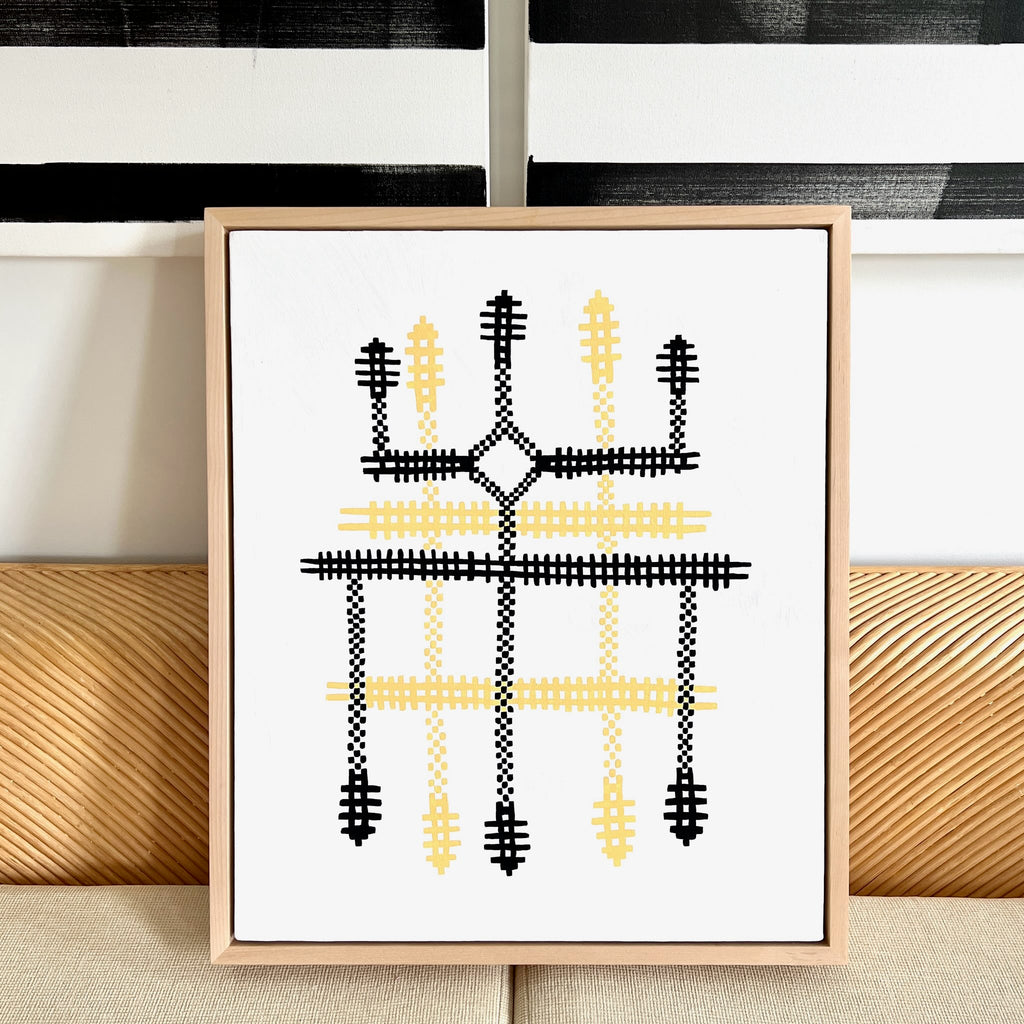 OSMOSIS - 2022
Dimensions (with frame): 21.25" W x 25.27" H
Materials: Black and yellow matte acrylic on textured white matte acrylic and joint compound stretched canvas. Comes with custom alder wood float frame.
Symbology: Osmosis (by definition): the process of gradual or unconscious assimilation of ideas or knowledge. Osmosis depicts a figure in 'receiving mode' with antenna like lines represented at the head, hands and feet. Osmosis serves to remind us that when we remain open and present, we are more in tune with our frequency and the frequencies around us. 
*Shipping rates are subject to change and shipping insurance is not included in at checkout. Once your purchase is complete, you will receive a separate email with your shipping insurance.