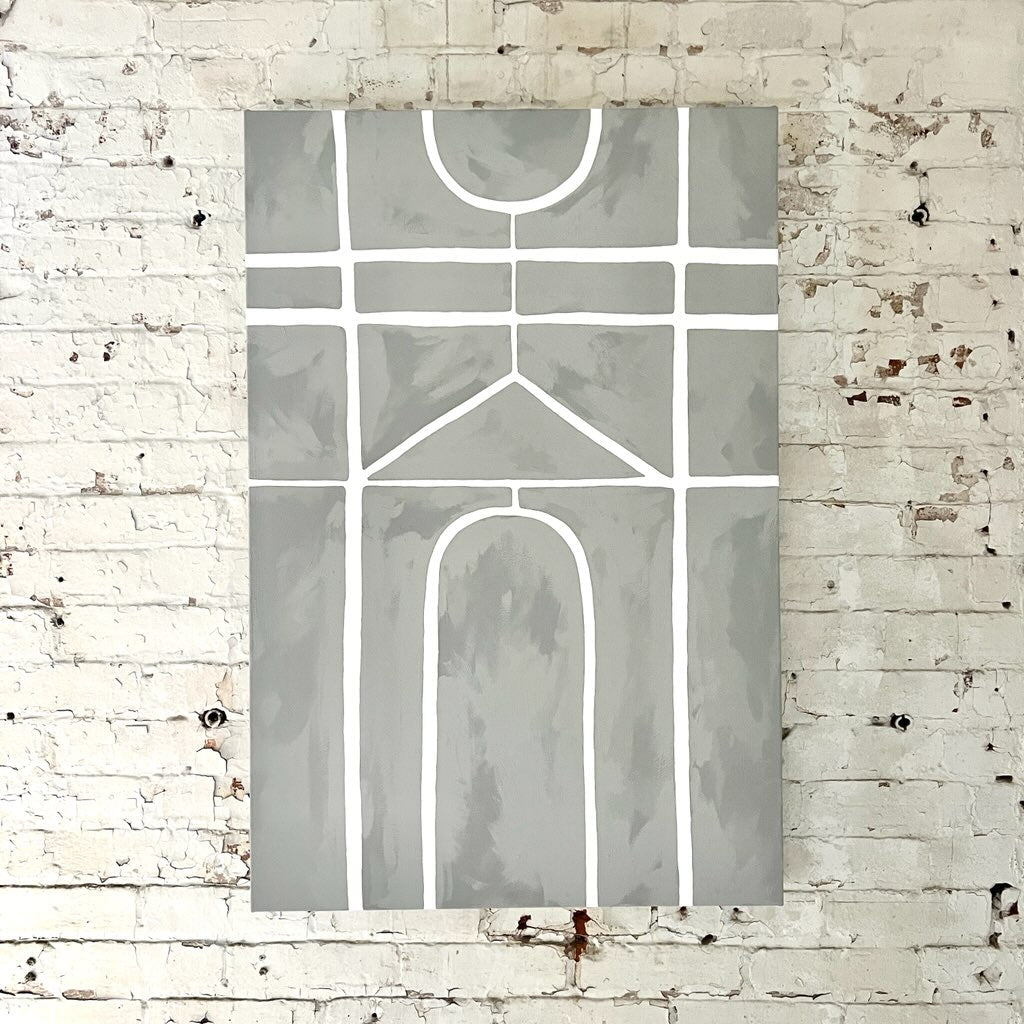 Open Arch - 2023
Matte acrylic on stretched canvas 

Dimensions: 24" x 36" (2.5" depth)
Symbology:

Texturally layered, incorporating various tones of grey to evoke a feeling of, 'in progress', Open Arch represents embracing that we are perpetually in flux, allowing us to surrender to life's ebbs and flows. Open Arch reminds us, when we stand in our power, we can build our own bridges, open our own doors, create our own opportunities and the ball is always in our court.
*Shipping rates are subject to change and shipping insurance is not included in at checkout. Once your purchase is complete, you will receive a separate email with your shipping insurance details.
Custom framing available upon request.