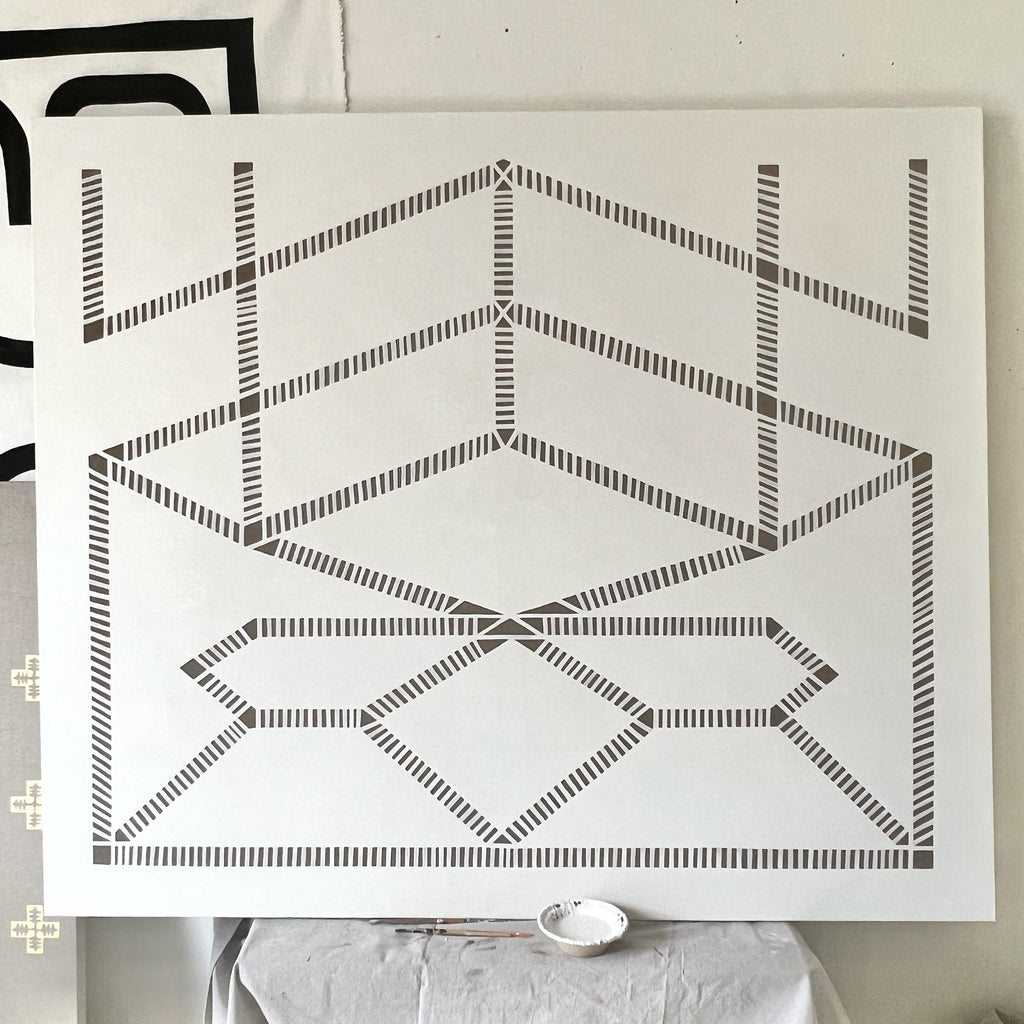 LEAP OF FAITH - 2023
Dimensions: 55" W x 65" H
Materials: brown and white matte acrylic on textured white matte acrylic and joint compound stretched canvas. 
Symbology: A series of lines (representing neural pathways, the key to manifestation and change), meant to represent a transitional phase - the lines half blending into the the background (or past) and half forging a new path (the future). 'Leap of Faith' calls us to honor when our intuto action, surrendering into the unknown and trusting the process in how the journey unfolds. 
*Shipping rates are subject to change and shipping insurance is not included in at checkout. Once your purchase is complete, you will receive a separate email with your shipping insurance. 
Custom framing available upon request