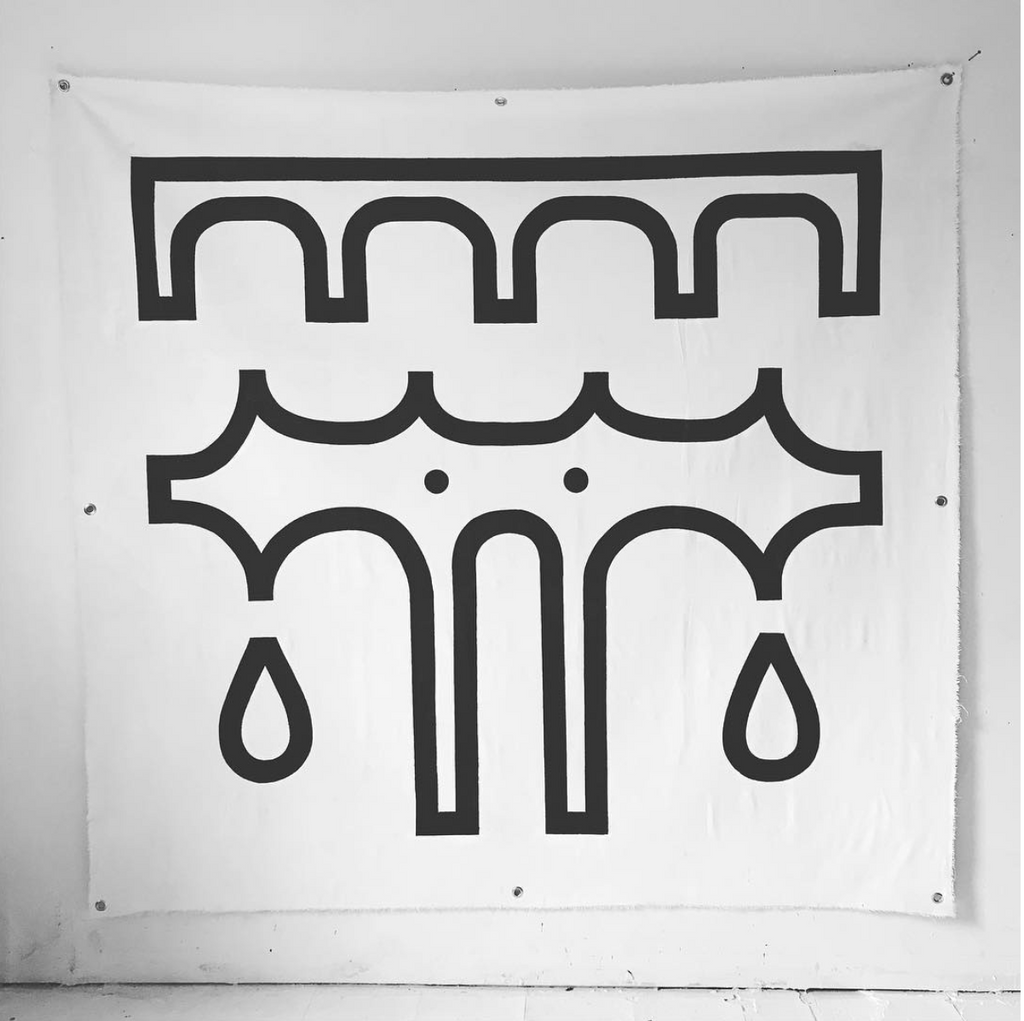 LETTING GO TO RISE - 2018
DIMENSIONS:  6' x 6'  
MATERIALS:  Acrylic (vantablack) on canvas with raw edges, metal grommets
SYMBOLOGY:  The central figure represents rough waters but it is standing tall, feet firmly grounded and rising above by means of letting go. The figure is able to rise above by releasing emotion, letting go of the outcome and surrendering to the present.  The bridge above symbolizes that once we are able to transcend, we are then able to build the bridges necessary to manifest our higher purpose. 
*Shipping rates are subject to change and shipping insurance is not included in at checkout. Once your purchase is complete, you will receive a separate email with your shipping insurance. 
Custom framing available upon request.