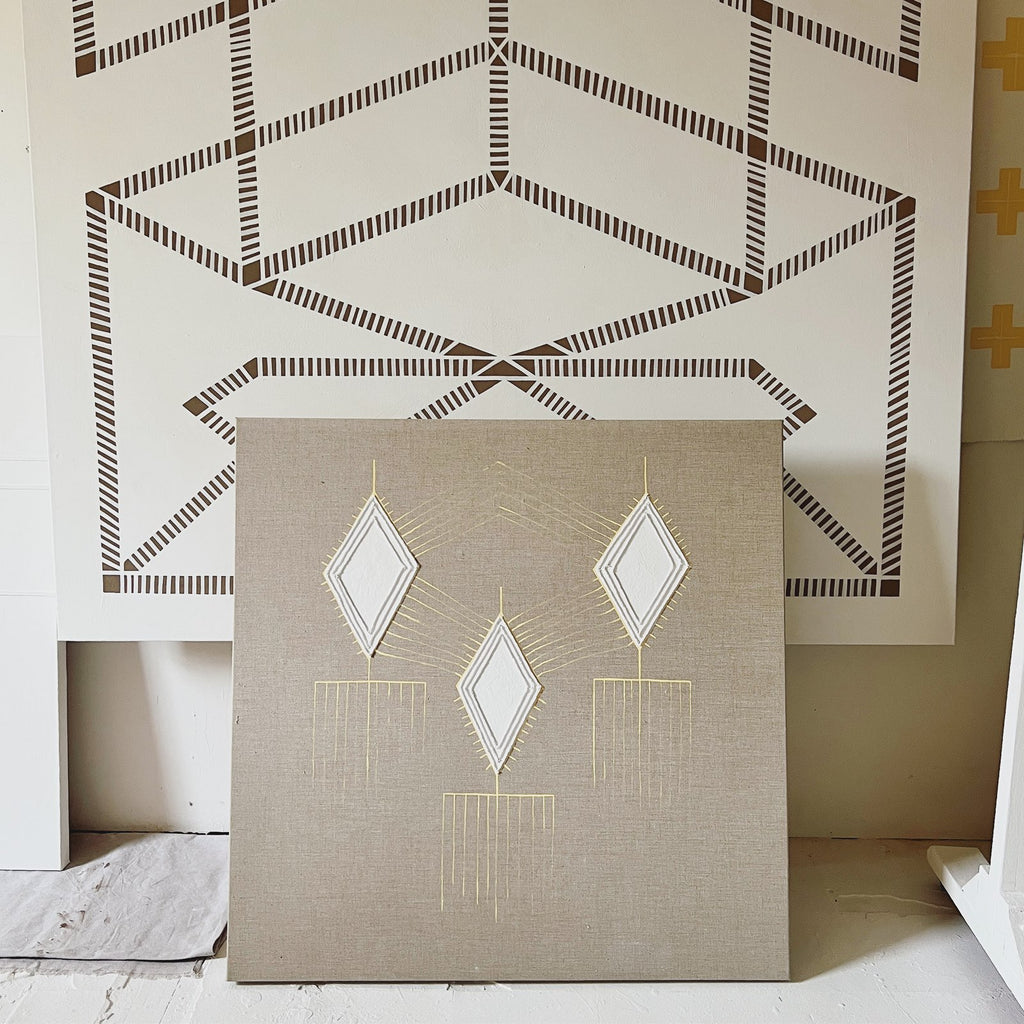 DIAMOND PORTALS - 2023
Materials: Multimedia, matte acrylic mixed with joint compound and recycled cotton line. Custom Italian raw linen stretched canvas.

Dimensions: 36" x 36" 
Symbology: Three portals represent the past, present and future. The diamonds symbolize transformation and metamorphosis - a process necessary for growth and spiritual enlightenment. They are depicted with open-ended, receiving rays: a symbol for manifestation. 'Portal Trine' is meant to remind us that our consciousness as it relates to our past, present and future is transitory and that each of us has the power to influence our own awareness. We have the power to choose the narrative on how we see what has happened to us, what we have chosen and the frequency in which we operate on. 
*Shipping rates are subject to change and shipping insurance is not included in at checkout. Once your purchase is complete, you will receive a separate email with your shipping insurance details.
Custom framing available upon request.