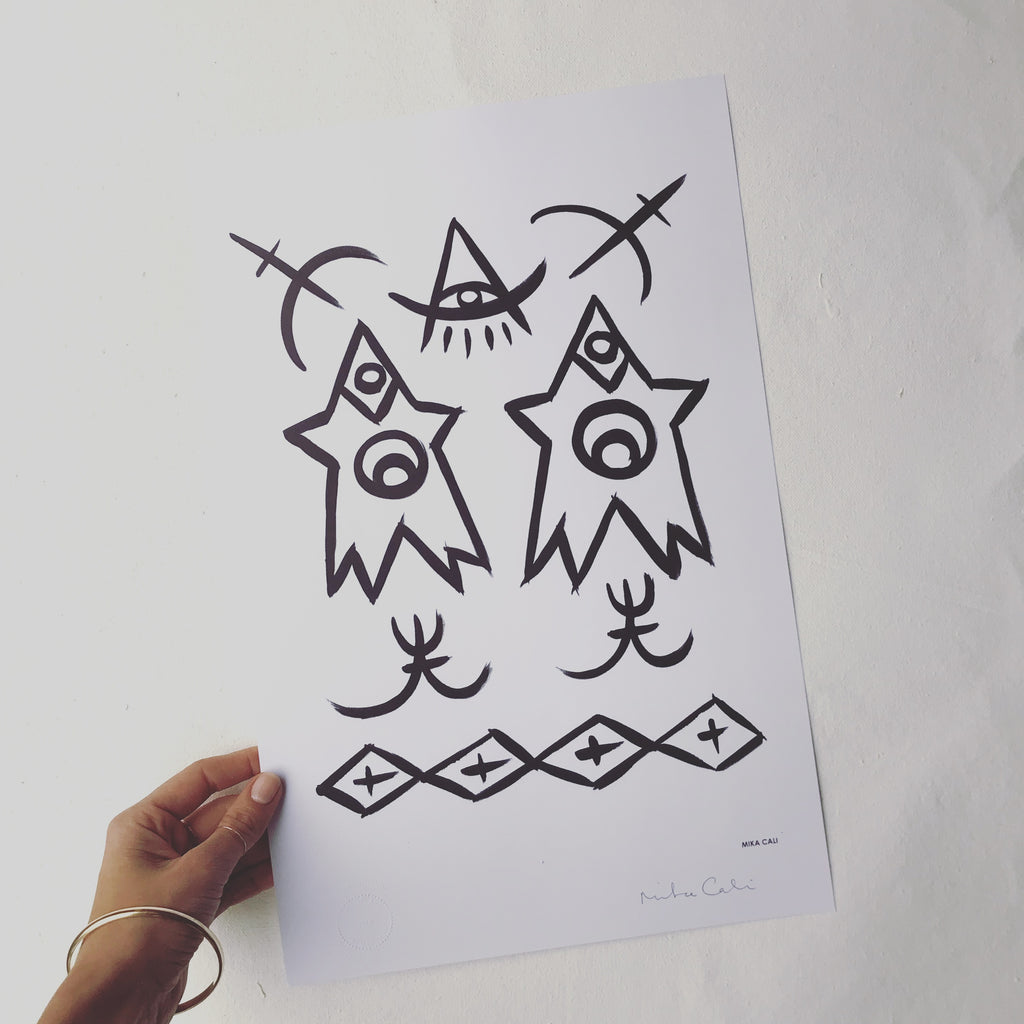 Limited Edition (of 150) print, individually signed and imprinted with artist's seal of authenticity. 
11"x17" 
'Celebrated Purpose' tells the story of rising above, coming into awareness and following intuition to reach higher purpose. The Symbol Series was created to serve as encouraging reminders, that through wearing or displaying the symbols, we may manifest that in which we believe and thus become agents of change.
At the top we see the awakened symbol, or eye, representing being open and present. The lines below it symbolize both being grounded and a promise of radiating positive energy out - protecting us from negativity. On either side of the awakened symbol we see arrows which represent focused, intuitive direction. Tapping into our awareness allows for us to follow our intuitive senses, giving us a heightened sense of direction.
Below we see a pair of the five pointed rocketships which symbolize the higher purpose we are all seeking to fulfill. The five points represent the five senses, elements and phases in life. It is a spiritual number evoking manifestation. The circle in the center symbolizes that we must trust that we are whole within, allowing us to complete our higher purpose.
Below the rocketships we see symbols of celebration (the two fork-like shapes) and below that, a string of bonded diamonds which represent unified support within our community. Diamonds, from an alchemists perspective, signify refracting light. We must build a tribe that can give us a solid foundation of support. They should celebrate our wins and be there to shine the light through our dark times.