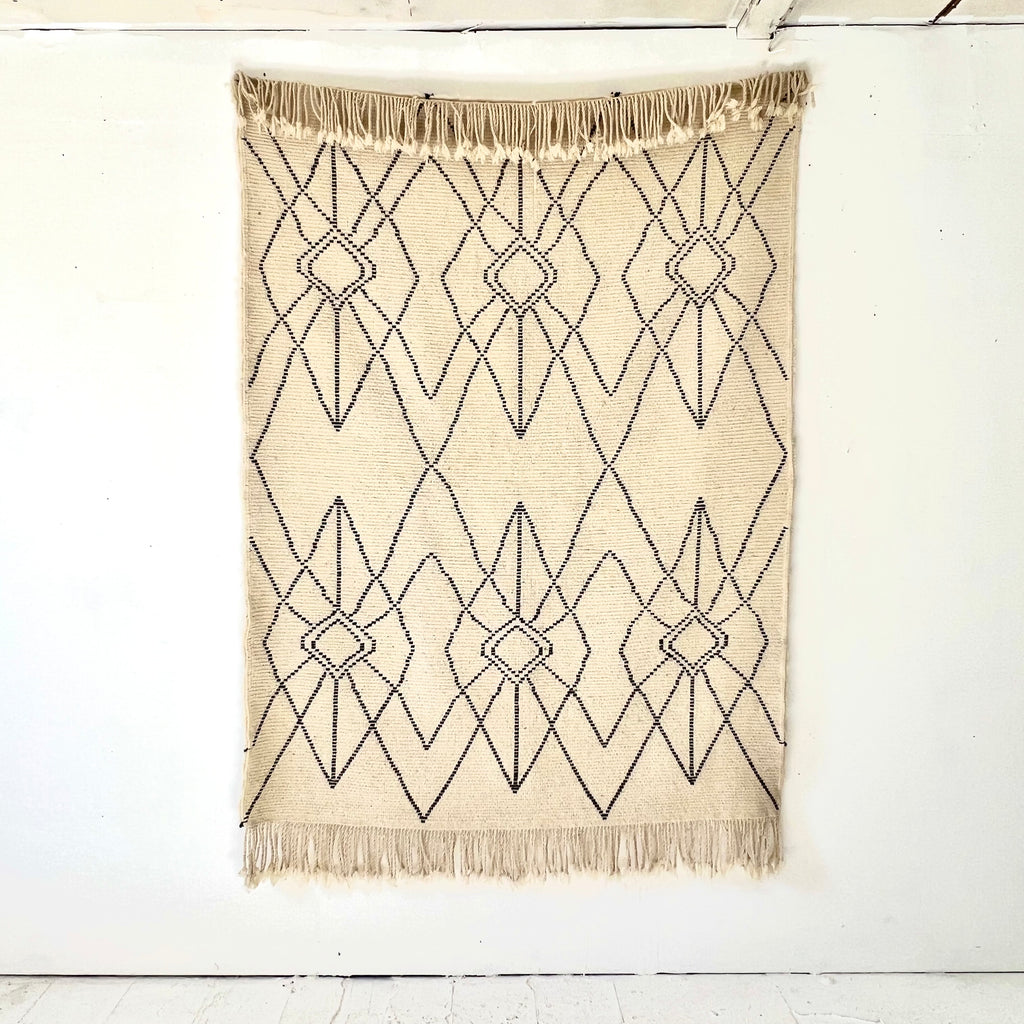 CONSCIOUSNESS EXPANDED
Dimensions: 5' x 7' 
Available for pre-order, allow for 8-10 weeks for delivery
Symbology:
A set of 3 diamonds (mirrored), interconnected through a web of expanded rays, symbolize how consciousness, the awareness of the self in space and time, is the key to how we choose to operate. It is meant to remind us that consciousness is transitory and that each of us has the power to influence our own awareness. 
The three diamonds (mirrored) represent Freud's theory of three levels of awareness: 

conscious - all things we are aware of 
preconscious - things we could pay conscious attention to if we so desired, and where many memories are stored for easy retrieval
unconscious - things that are outside of conscious awareness, including many memories, thoughts, and urges of which we are not aware.
Handwoven in the Mid-Atlas Mountains of Morocco using traditional Berber weaving and natural dye methods, each tapestry is made of first quality wool. 
Designed for both summer and winter months, the wool (hairy side) can be flipped up in the winter months and the knotted side flipped up for the summer. The thick pile of this weaving makes it an incredibly comfortable area rug.
Custom sizes and designs available, please contact: hey@mikacali.com for inquiries.
*Please note that due to COVID, shipping rates are subject to change. You will be notified before your shipment is released if there is a higher shipping fee than the rate charged at checkout. It is also our policy to refund you overage amounts should the rate quoted at checkout exceed the actual rate.