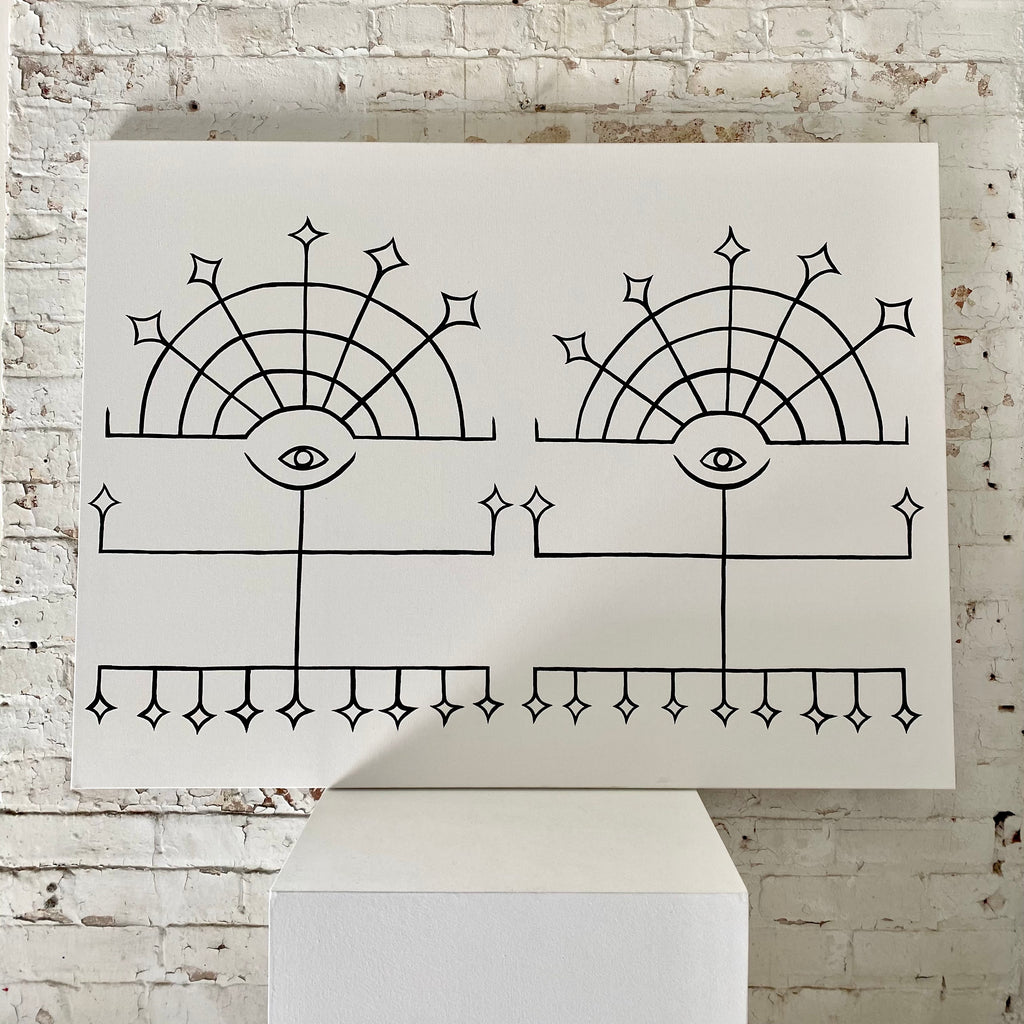 TWIN EXPANSION - 2020
DIMENSIONS: 40" W X 30" H
MATERIALS: Stretched canvas, vantablack acrylic
SYMBOLOGY: The 2 central figures are mirrors and equal partners. They stand together but also stand apart - they are whole without each other but choose to be together, symbolizing that for them to maintain peace and harmony with each other, they must set boundaries. 
The eye represents that the figures are present and aware. In order to manifest, we must be present to the opportunities we are consciously and unconsciously creating. The rays above signify their ability to generate and radiate or share their abundance with those around them. 
The three lines in the rays above represent their past, present and future. Having awareness of all three at all times is part of remaining present at all times. We cannot appreciate the present without acknowledging the past nor can we manifest a future without acknowledging the present. 
They have deep roots, with diamonds, symbolizing they have a solid foundation from which to fruit and harvest. Diamonds represent being indestructible. They start as a very basic element, that when put under immense pressure, they come out as being the most reflective of light and very stable gems. Because they are rooted in this, you will also continue to grow and expand with this.
*Shipping rates are subject to change and shipping insurance is not included in at checkout. Once your purchase is complete, you will receive a separate email with your shipping insurance. 

Custom framing available upon request