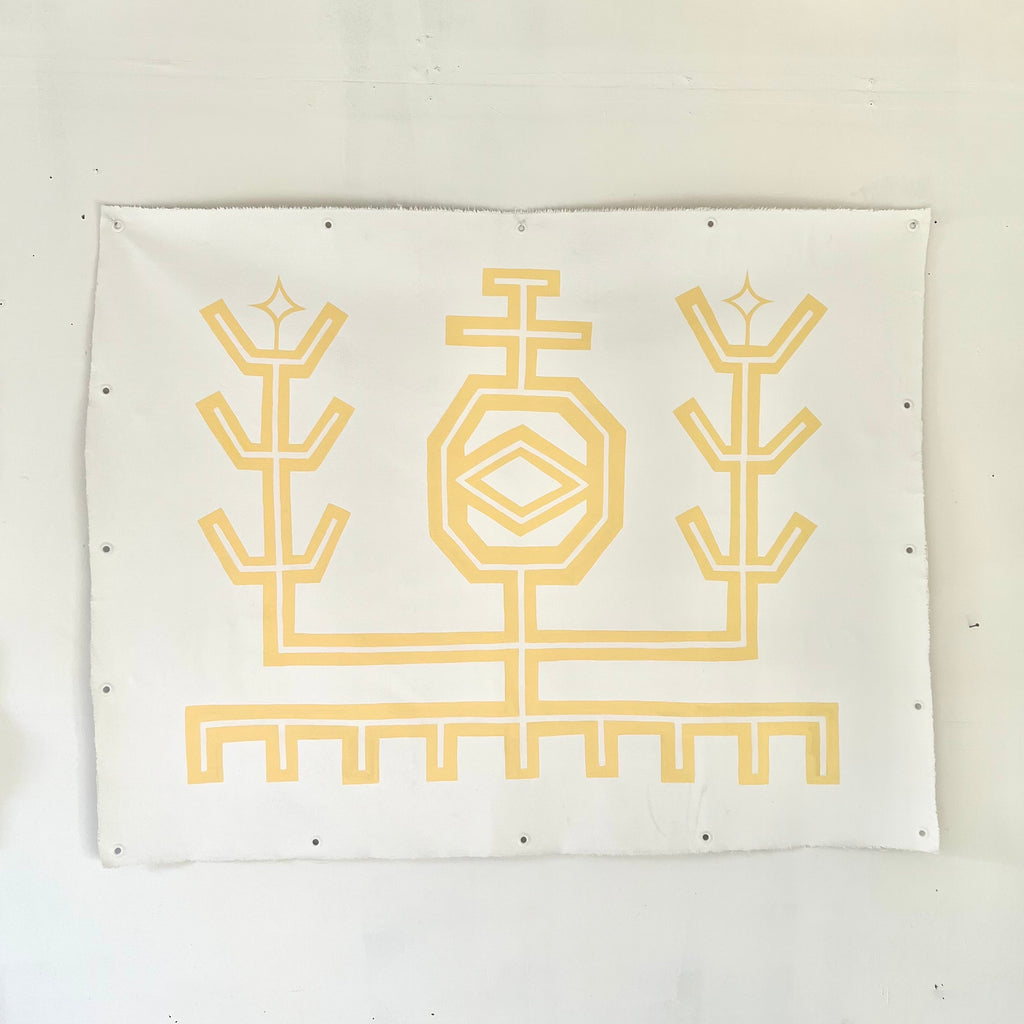 DIAMOND HARVEST - 2021
DIMENSIONS: 61.5" W x 47.5" H
MATERIALS: Raw edged canvas, yellow acrylic, metal grommets 
SYMBOLOGY: The light comes from within.
At the center of the figure, is a single diamond eye representing awakened awareness. Created under immense pressure, a diamond is made from carbon - the base element of most matter. After great energy is generated and absorbed, the deep, black carbon is transformed to reveal one of the most hardest stones for its clarity and ability to reflect light. It is both a spiritual and literal manifestation of becoming clear, reflecting light as we rise above pressure. Native Americans used the diamond as a symbol of the butterfly, representing transformation and metamorphosis - a process necessary in order for growth and spiritual enlightenment.
Harvest serves as a reminder to manifest that which is grounded in good and perpetuates a higher, positive frequency. May you share your bounty as you grow and leave a legacy for those to build from in your wake. 
*Shipping rates are subject to change and shipping insurance is not included in at checkout. Once your purchase is complete, you will receive a separate email with your shipping insurance. 
Custom framing available upon request