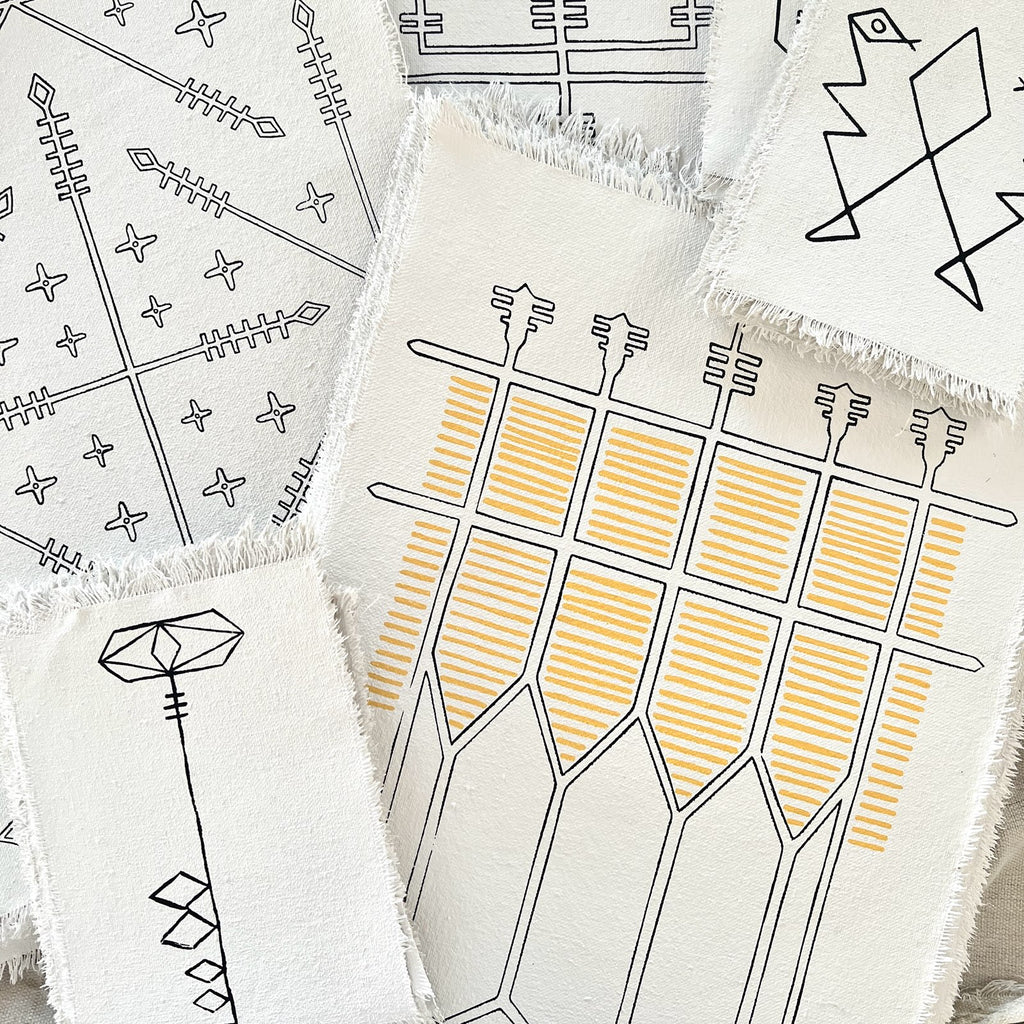 FIVE DIMENSIONAL - 2022
Limited Edition Print, Acrylic on canvas with raw edges

Dimensions: 13" x 17"
Symbology:

You are the vortex that is drawing the experience to you. 
Your thoughts are electric and your feelings are magnetic. Cultivate your frequency mindfully, with clarity of intent - your intention is carried on that energy you hold and broadcast. Clarity is a form of protection.

Five is an auspicious number, representing the five elements and five senses, reminding us that all manifestation is rooted in harmony, both with nature and from within. It is also a protective number, like the five fingers on our hand, often represented by the Hamsa, an amulet commonly worn in the Middle East as protection against the evil eye.