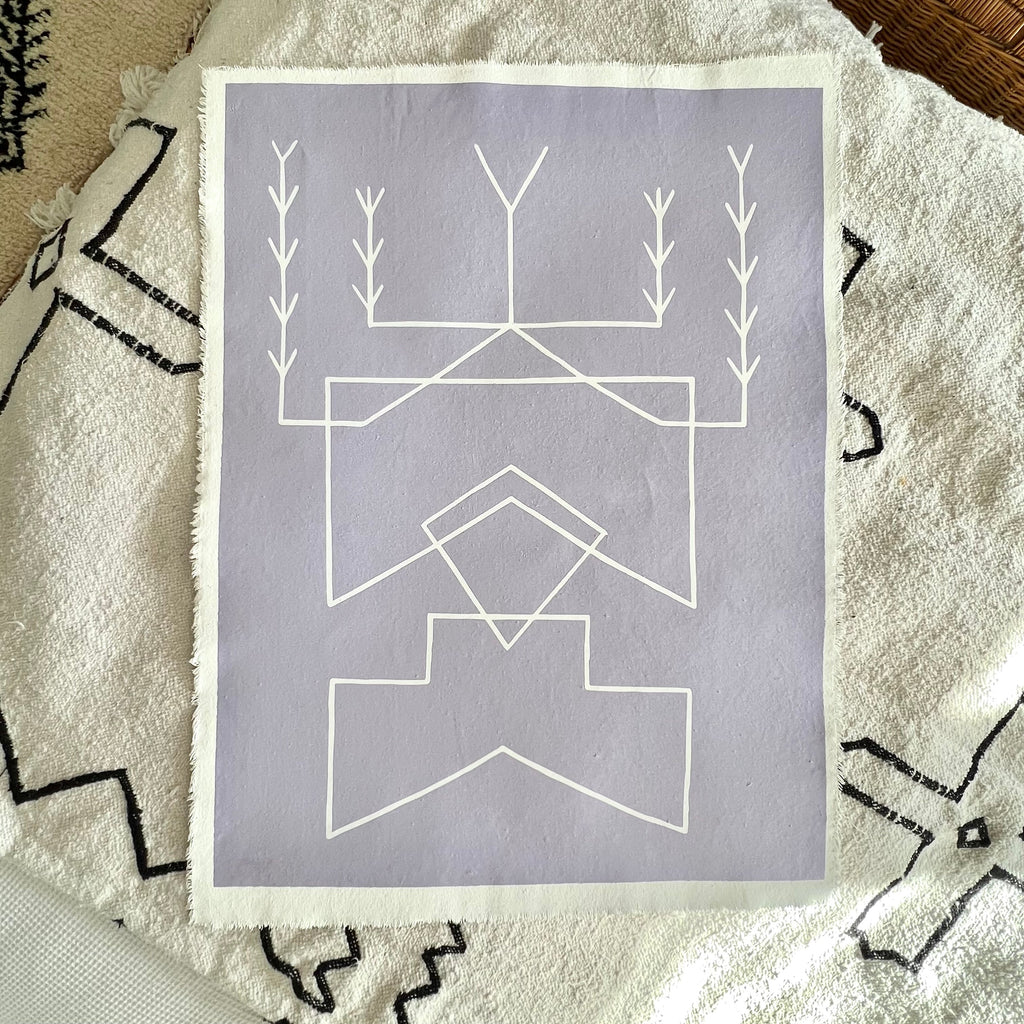 DIAMOND HARVEST - 2021
DIMENSIONS: 24" W x 31" H
MATERIALS: Limited Edition Print - 1 of 2, Raw edged canvas, pastel lavender and white acrylic
SYMBOLOGY: 
At the center of the figure, is a single diamond. It is both a spiritual and literal manifestation of becoming clear, reflecting light as we rise above pressure. 
Harvest serves as a reminder to manifest that which is grounded in good and perpetuates a higher, positive frequency. May you share your bounty as you grow and leave a legacy for those to build from in your wake. 
*Shipping rates are subject to change and shipping insurance is not included in at checkout. Once your purchase is complete, you will receive a separate email with your shipping insurance. 
Custom framing available upon request