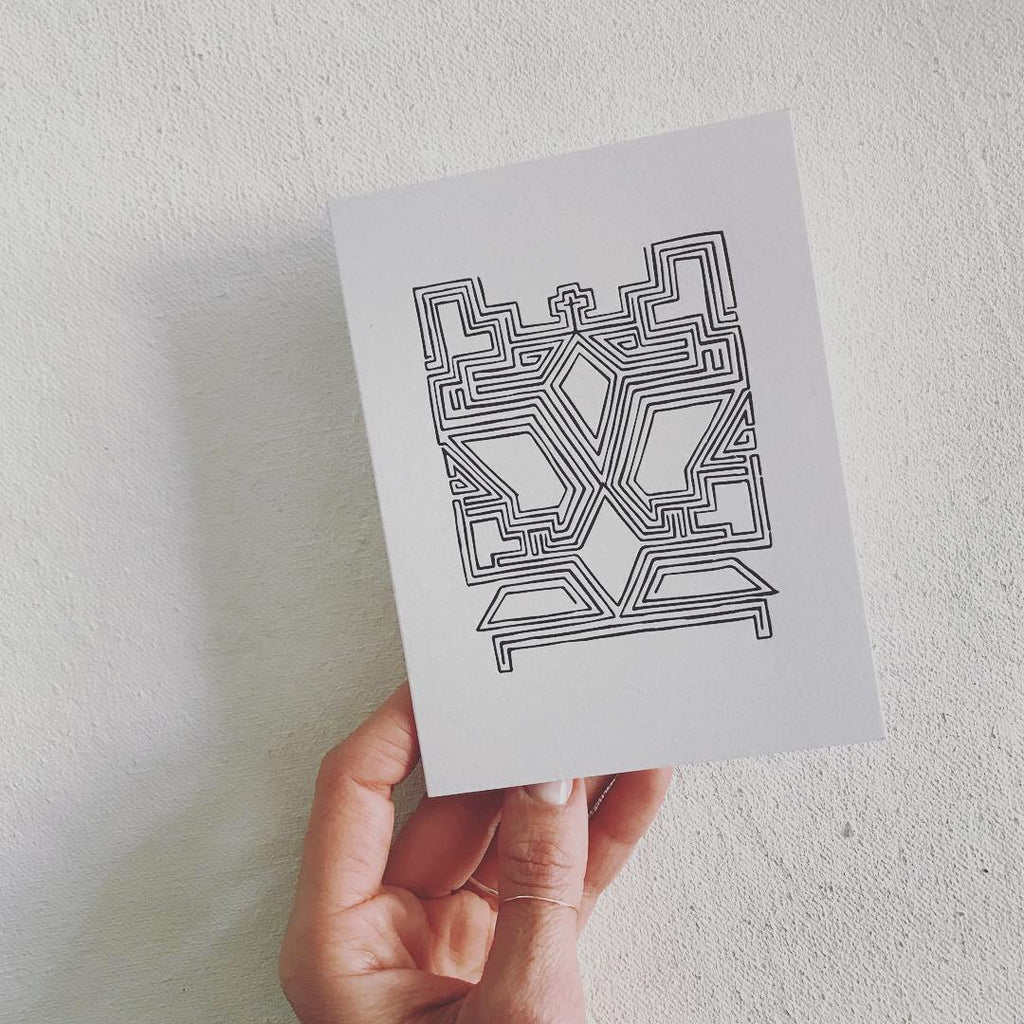 THE PEACE ANGEL MAZE
Letterpress printed on premium Crane paper
100% cotton 
Card Size: 4 1/4" x 5 1/2"
Blank Inside
Description printed on back
The Peace Angel symbolizes the concept that, in order to maintain peace within, we must set boundaries. Standing tall, with both arms and feet outstretched, the Peace Angel is confidently declaring and protecting its sacred space yet remaining open with both palms and feet upright in position. At the top, the head is represented as a plus sign, symbolizing that we must remain positive through all situations.