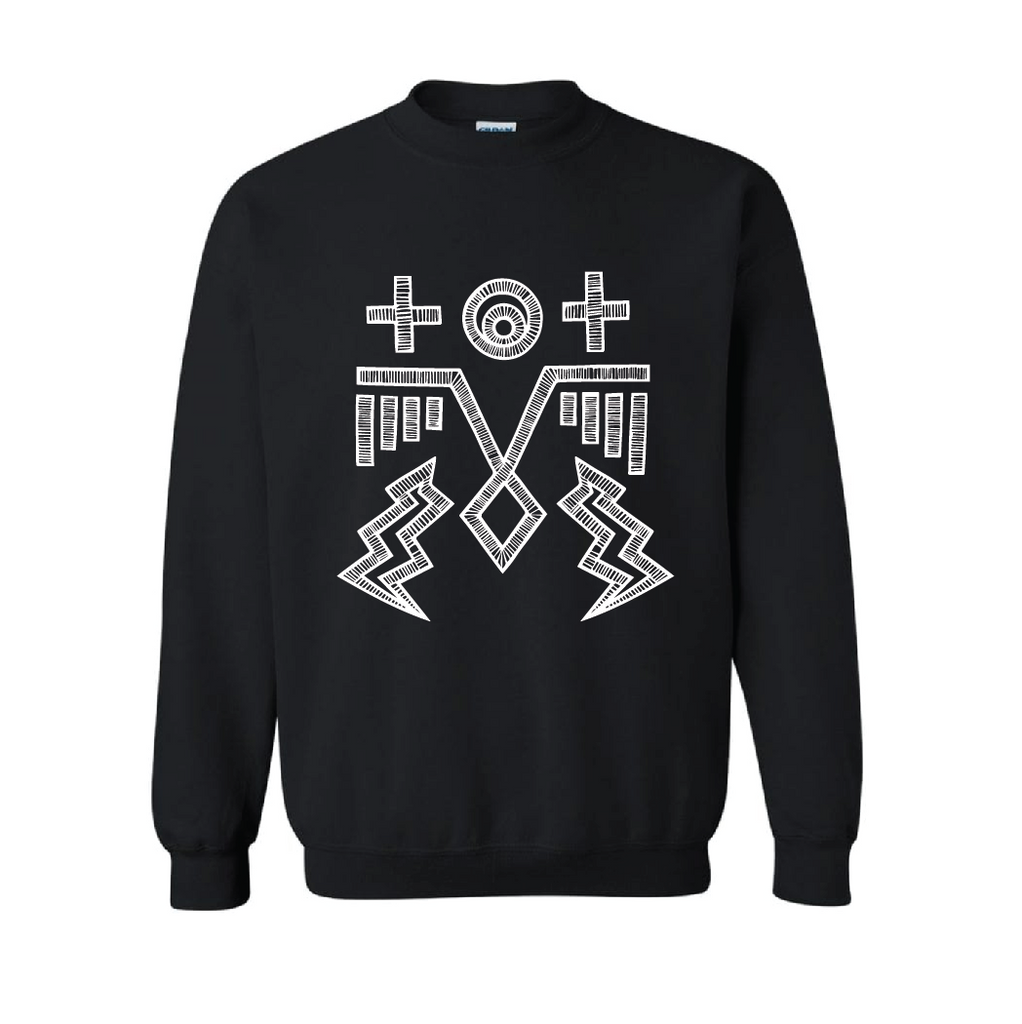 PHOENIX SWEATSHIRT 
Natural gradient fading of the Phoenix (from the top) will occur as you wash. This is intentional part of the design and should be expected.
Made of 50/50% cotton/polyester blend, preshrunk and machine wash friendly. 

Symbology:

The phoenix is a large mythological desert bird that represents the cycles of life by regenerating itself from its ashes and rising above.
The two plus signs represent thinking positively through all obstacles. With this mindset we can remain focused on what is ahead and not on the obstacle itself.
The lighting bolts symbolize our ability to take negative energy, transmute it into positive energy by staying grounded and using it to build as we rise.
Size Guide:
Small - Body Length: 23", Chest Width: 198", Sleeve Length (from CB): 29"
Medium - Body Length: 26 1/2", Chest Width: 19 1/4", Sleeve Length (from CB): 32 3/4"
Large - Body Length: 27 3/4", Width: 21", Sleeve Length (from CB): 33"