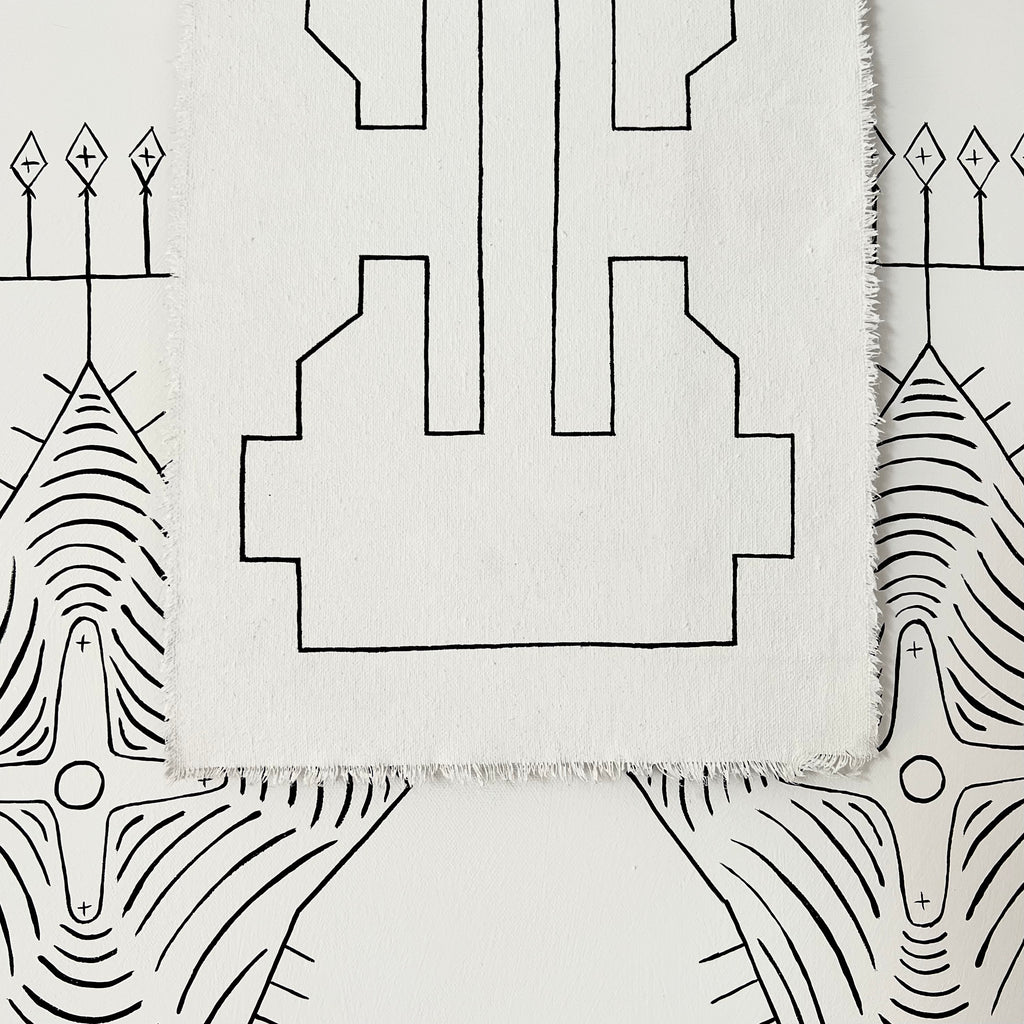 SYMBIOSIS - 2021
DIMENSIONS: 10.5" W x 17.25" H
MATERIALS: Matte white + vanta black acrylic paint on raw linen canvas
SYMBOLOGY:  Symbiosis represents facultative mutualism, in which two organisms engage in a relationship to benefit one another but are not dependent upon their relationship for survival. Symbiosis calls us to be mindful of the terms of the relationships we are forging and to inspire nourishing the relationships that allow for equal energetic transfers. 
*Shipping rates are subject to change and shipping insurance is not included in at checkout. Once your purchase is complete, you will receive a separate email with your shipping insurance. 
Custom framing available upon request.