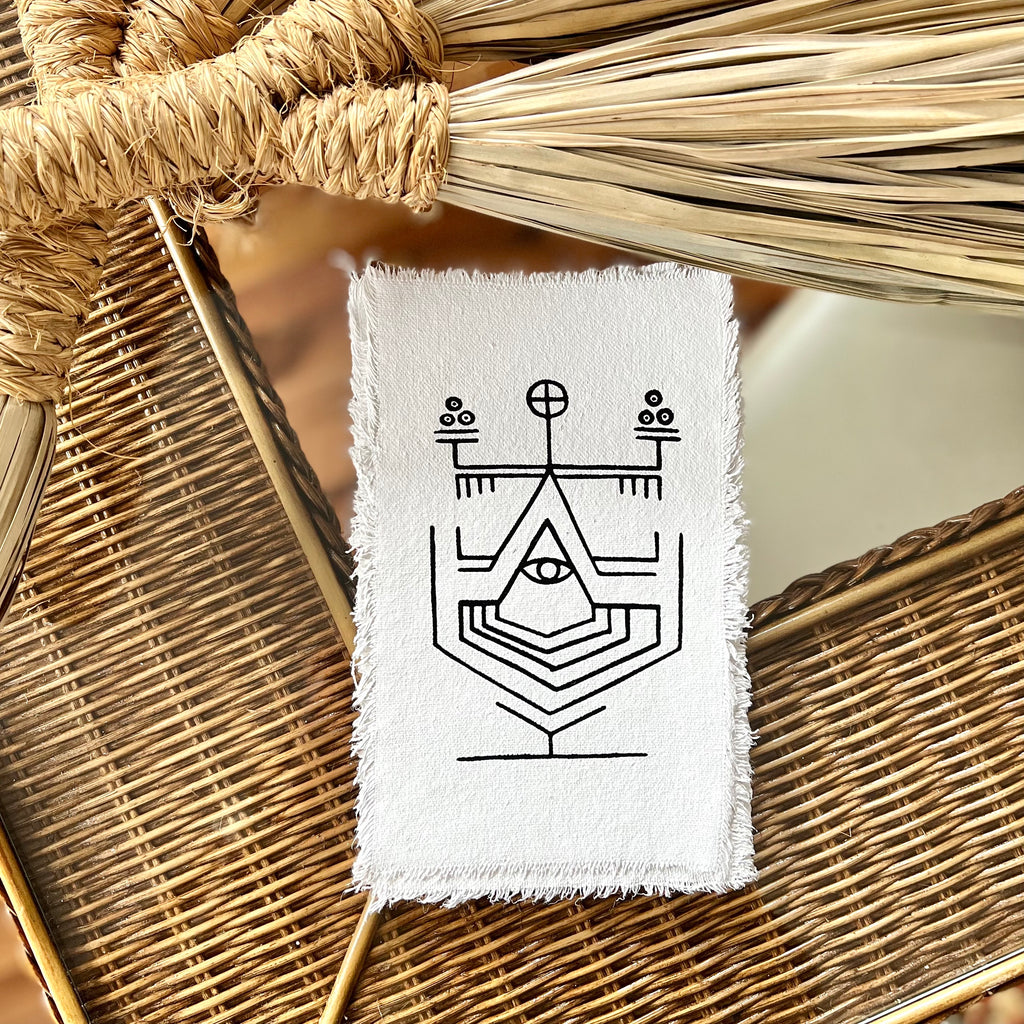 BALANCED PRESENT - 2020
DIMENSIONS: 6" x 9"
MATERIALS: Limited Edition Print, Acrylic paint on matte white, raw edged canvas
SYMBOLOGY: We are always talking about balance as if that is the goal but often it is in the imbalance that the magic lies - it is in the imperfections that make us human that keep us motivated to act, create, move. The central figure is the Peace Angel which symbolizes the concept that, in order to maintain peace within, we must set boundaries. The three circles balanced on the hands of the peace angel represent surrendering judgement of the past, present and future. The eye below represents being present, open and aware.