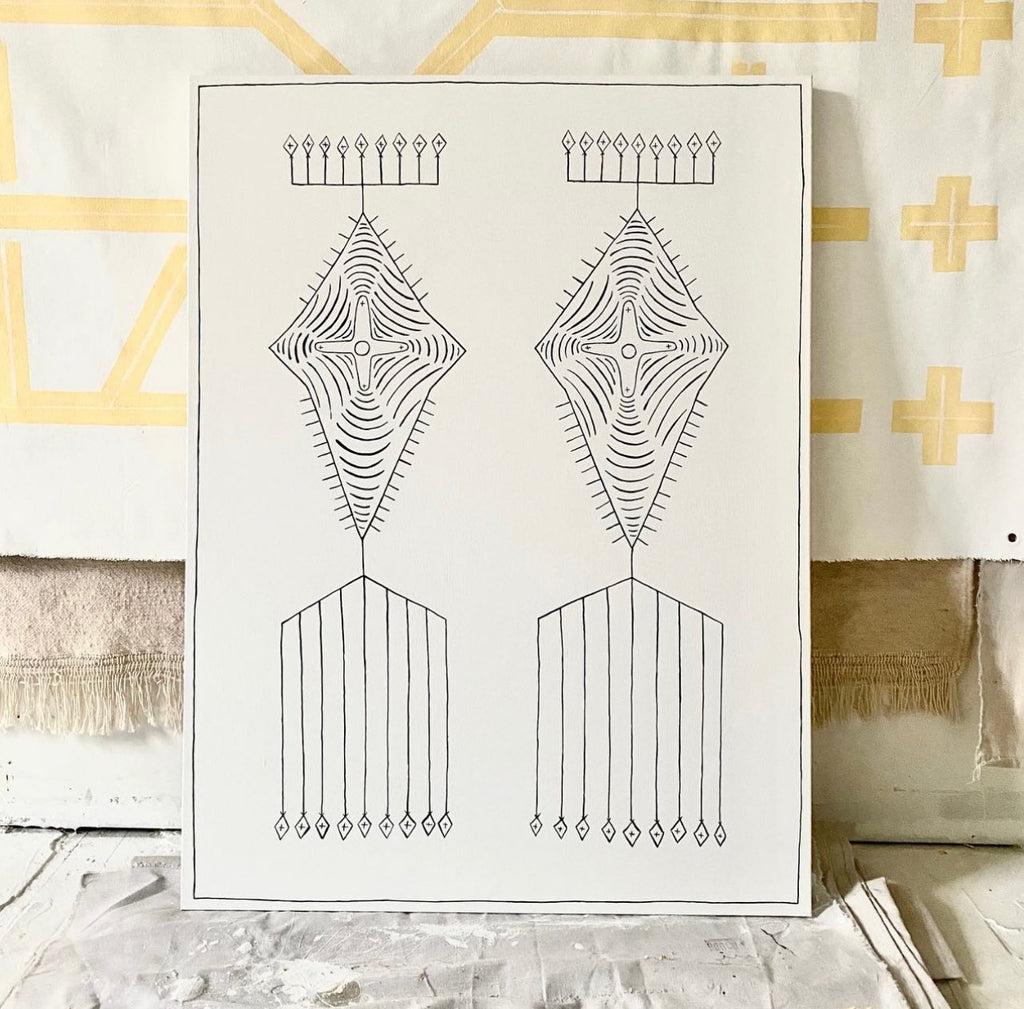 TWIN PORTALS - 2019
Materials: Matte white and vanta black acrylic paint on matte acrylic with joint compound stretched canvas.

Dimensions: 30" x 40"
Symbology: 
Portal: a gateway, channel or opening. 
The Twin Portals represent two portal energies, co-creating symbiotically but the emphasis on this symbology is the portal frequency depicted. 

In physics, portals are described to bridge the gap that exists between "visible physics" or what we can measure and detect directly and "dark physics" or what we can feel the effects of but cannot directly measure.*

The twin two portals are depicted in diamond shapes which represent spiritual and literal transformation and metamorphosis, a process necessary for growth and enlightenment.

*Fiona Macdonald
*Shipping rates are subject to change and shipping insurance is not included in at checkout. Once your purchase is complete, you will receive a separate email with your shipping insurance details.

Custom framing available upon request.